Process Instruments introduces its purged, NEMA 4X enclosure for our line of online Raman, multiplexed, instrumentation for use in classified areas.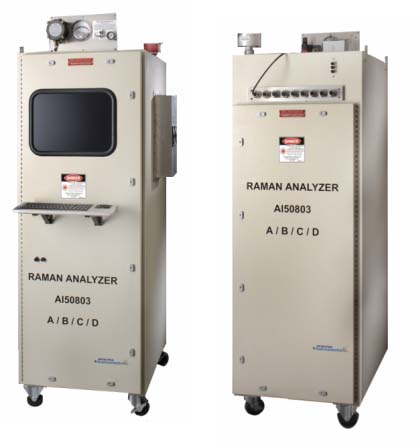 72″ tall, 28″ wide, 36″ deep, and provided with 4″ casters.
Intrinsically safe, TE cooling.
Ambient Temperature 50 to 78 o F
Front and rear door for accessing equipment. Ports for 100 to 240 VAC input
Ports for MODBUS, and TCP/IP. (Shown with optional, intrinsically safe keyboard)
Lexan window ( 12″ x 17″) for viewing computer monitor.
Up to 18 sealed,  fiber optic inputs on rear of enclosure.